December 21 2021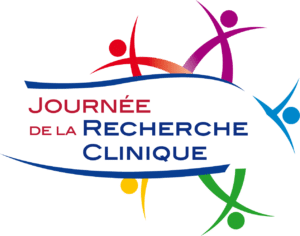 100 member companies
Including the new entrants
COLCA Medical & Scientific

BLUEPHARM

The AFCROS now has 100 member-companies.
Welcome to our new members!
Open letter
The RWD (Real World Data) working group is alarmed by the delays of the CNAM in allowing access to the SNDS data (French national health data system). The group notes that, in practice, between the date of submission of a dossier to the HDH and the actual availability of the data, the time lag now exceeds 10 months. It has been requested that a temporary solution be found, beginning in early 2022, to free up the dozens of dossiers pending at the CNAM, and for which teams are unable to respond in a manner that is timely and suited to both industrial activity and the demands of the Health Authorities.
State of the art and good practices for protectiong those who participate in clinical trials: French excellence
The AFCROs wishes to emphasize that its members engage daily to further research which is ethical, responsible and sustainable. Today France is a model of excellence with regard to clinical research, especially in protecting people who participate in clinical trials in our country.
Read the interview
with Jean-Sylvain Larguier and Hubert Méchin
The advantages of coupling SNDS data to field studies
Thanks to 3 examples, you'll understand the worth of matching data collected in the SNDS databases to that of existing registries, cohorts or field studies, and the interest of carrying out ad hoc collection.
Read the article
Download the AFCROs guide for using SNDS data
The EUCROF GDPR Code of Conduct
The GDPR Code of Conduct of the European CRO Federation for clinical research service-providers (EUCROF GDPR code) will help ensure the privacy rights and freedoms of trial participants while fostering the lawful, fair and meaningful use of personal data in the sphere of clinical research.
The Code's affiliates earn the right to display a Seal of Compliance for 3 years. The Seal will indicate the level of affiliation. The affiliates will then be listed in the Public Registry of the EUCROF Code: https://cro.eucrof.eu/eucrof-code-public-registry
To get started:
1 – On the CRO platform fill in your company sheet (be sure to tick the box at the bottom of the form to appear in any searches)
2 – Make sure that the person managing GDPR matters is listed in the contacts (main or back-up)
3 – Please send an e-mail to  v.marty@afcros.com  confirming your request to adhere to the EUCROF GDPR code.
---