November 15 2022
COLCA MS renews its confidence in EMBALL'ISO
To pool their expertise and know-how
Concerned about offering personalized, quality and environmentally friendly services, COLCA Medical & Scientific renews its confidence in EMBALL'ISO for the supply of very high performance isothermal packaging solutions.
Indeed, the core business of COLCA MS on the supply chain of clinical trials and innovative therapies relies on the expertise of EMBALL'ISO to offer solutions that are efficient, sustainable and qualified.
Thus our partner offers products and services to control the cold chain by avoiding any temperature excursion. These solutions ensure the maintenance of temperatures from -80°C to +37°C, essential to ensure the conformity of sensitive products during the transport and supply phases.
The international presence of EMBALL'ISO and its Reverse Logistics service allow COLCA MS to reuse packaging all over the world in accordance with its CSR ambitions and its environmental sustainability objectives.
Discover our partner EMBALL'ISO: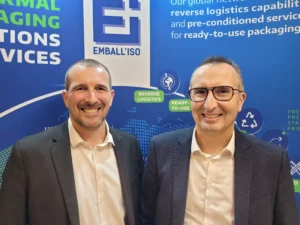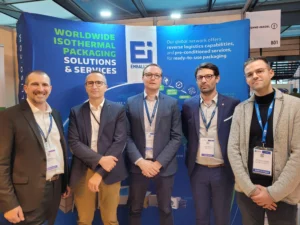 ---